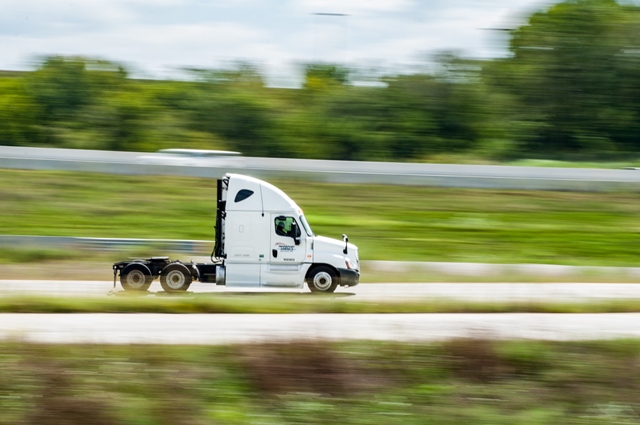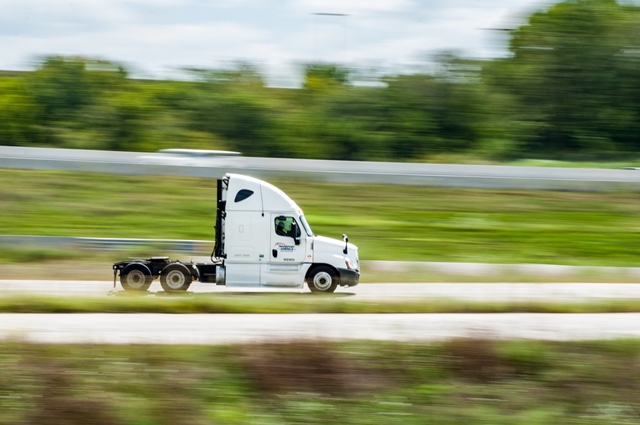 The Federal Motor Carrier Safety Administration's (FMCSA) mission is to create safer roads by helping to decrease crashes, injuries, and fatalities involving large trucks and buses through education, research, enforcement, and technology.1 The FMCSA is taking steps to strengthen their role as overseers of roadway safety by implementing the new Commercial Driver's License (CDL) Drug and Alcohol Clearinghouse.
This electronic database will maintain information about driver's violations of the U.S. Department of Transportation's (DOT) drug and alcohol testing programs by CDL holders.2 Once live, the database will aid in ensuring that drivers are eligible to operate commercial vehicles before they hit the road.
With the help of the FMCSA's resources, we have put together a list of common questions about the Clearinghouse, how it may affect your business, and what to expect in the months and years to come from this innovative program.
Q. Who will be required to take part in the Clearinghouse and what is required per the FCMSA's Final Rule on the new database?
A. Medical Review Officers (MROs), Substance Abuse Professionals (SAPs), consortia/third-party administrators (C/TPAs), and other service agents must report information to the Clearinghouse related to violations by current and prospective employees of the drug and alcohol regulations in 49 Code of Federal Regulations, parts 40 and 382.2
Employers will be required to query the Clearinghouse for current and prospective employees' drug and alcohol violations before those employees operate a commercial motor vehicle (CMV) on public roads
Employers will be required to query the Clearinghouse annually for each driver they currently employ
State driver licensing agencies will be required to query the Clearinghouse whenever a CDL is issued, renewed, transferred, or upgraded
Q. When will the Clearinghouse be implemented?
A. The following timeline outlines key dates for the implementation of the Clearinghouse:
| | |
| --- | --- |
| Key date | Action item |
| December 5, 2016 | Clearinghouse final rule published identifying the roles and responsibilities of those who will be required to use the Clearinghouse. |
| Fall 2019 | Registration begins. Users may create accounts to access the Clearinghouse once it is live in 2020. |
| January 6, 2020 | Mandatory use of the Clearinghouse requires employers to report drug and alcohol violations. Employers may also begin using the system to inquire about drivers of CMVs. |
| January 6, 2023 | At its 3-year mark, employers are required to use the Clearinghouse database to ensure drivers of CMVs have not violated a drug and alcohol program. |
Source: Federal Motor Carrier Safety Administration Drug & Alcohol Clearinghouse
Q. How will I know what role I play with the Clearinghouse?
A. This roles card from the FMCSA details who will be involved in the Clearinghouse database.
Q. As an employer, will I have to change language in my drug testing policy?
A. Yes. If you are required to use the FMCSA Clearinghouse, you will need to add language that notifies drivers and driver-applicants about your use of the database and their role in it.
Q. Will the Clearinghouse data show a commercial motor vehicle driver's full records of violations on January 6, 2020?
A. No. Data in the Clearinghouse will be uploaded by registered employers and consenting drivers. The final rule requires the query of data to provide at least 3 years of a driver's drug and alcohol program violation history. On January 6, 2020, however, the three years of data will be tabulated from a mix of paper and electronic Clearinghouse records.
On January 6, 2023, paper records of commercial motor vehicle drivers' drug and alcohol program violations will no longer be needed as the Clearinghouse will be the sole source of data from that date forward.
Q. How long are records of drug and alcohol program violations kept in the Clearinghouse?
A. The Clearinghouse data will be kept for 5 years or until the driver has completed the designated return-to-duty process.
Q. When the collection of drug and alcohol tests take place, what identifying number should be documented for drivers on the Federal Drug Testing Custody and Control Form (CCF) and the DOT Alcohol Testing Form (ATF)?
A. The current paper versions of the Federal CCF and ATF specifically permit the use of either the driver's social security number or employee identification number. However, under § 382.705, the driver's CDL number and the state of issuance must be used in place of the social security number or employee identification number when completing the Federal CCF or ATF.3
Q. How can I stay up-to-date about the Clearinghouse?
A: The FMCSA has created a user-friendly, detailed website to help with news, ongoing updates, inquiries, and general information about the upcoming database. The following links may prove helpful.
User role card – know what your role will be in the Clearinghouse database
We will periodically publish updates and information on our Quest Diagnostics workplace drug testing blog and social media pages and on Facebook and LinkedIn. Additionally, you may subscribe to our monthly newsletter, Results, to get our latest posts in your inbox.
For more information, visit our website.
The post The FMCSA's new database – Clearinghouse coming soon appeared first on Quest Diagnostics Employer Solutions Blog.